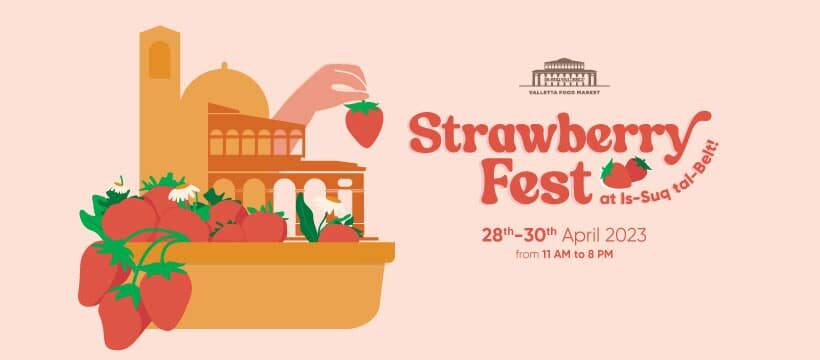 Honouring the fleeting Maltese Spring with a festive homage to local strawberries!
Our team will be preparing a delightful array of culinary treats and beverages, all crafted from the finest locally sourced strawberries. From refreshing smoothies and shakes to delectable pancakes, crepes, waffles, pastries, cocktails, mocktails, and more, our stalls will surely have something for everyone!
We'll be also joined by other esteemed suppliers who will be showcasing their own 100% local produce. Join us in celebrating the flavours of the season!
28th till 30th April
Level 1 at Is-Suq tal-Belt
11am till 8pm